International Apéritif
Join us for our International aperitif evening organised by SIGMA House, every first Monday of each month.
All our students are unique. They have different cultures, background and experiences that are interesting to explore for all of us. For this reason The International Aperitif organised by Sigma has a goal to unite our students around the table of world dishes. This evening will help us discover the world together around great food.
The community of Groupe Ecole de Commerce de Lyon is an opportunity to share live experiences, to recognise our differences and similarities and meet new and interesting people who become friends for life.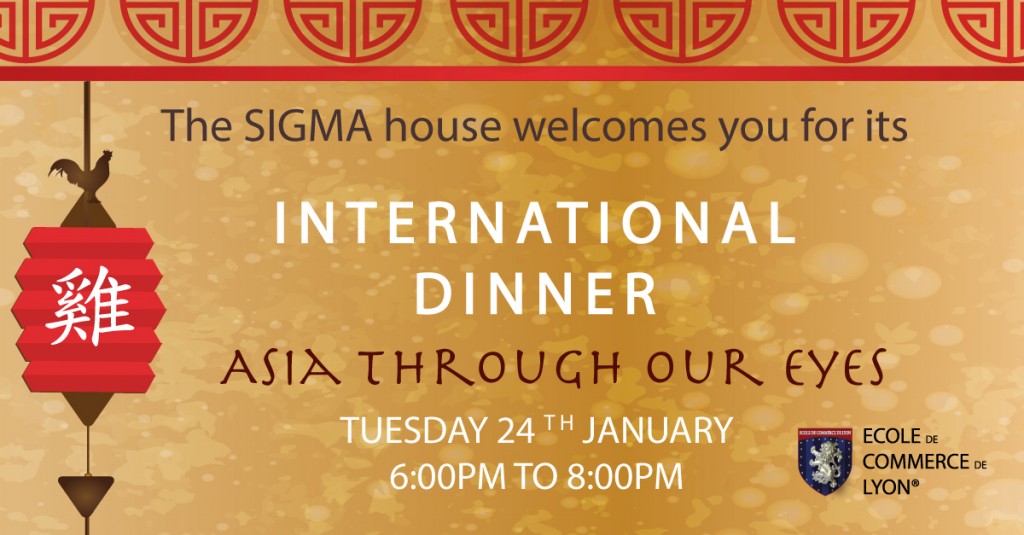 ASIA THROUGH OUR EYES
Tuesday 24th January
6:00PM to 8:00PM
Conference room / 25 rue Bossuet 69006 Lyon
Come with an asian element in your appearance
To join this event and/or get more information about the organisation of the event, contact Lyon International Business School or Events' department
 Tel: 04 78 41 41 41
La maison SIGMA du Groupe Ecole de Commerce de Lyon organise l'événement.